Spectrum Supplements
Spectrum Supplements TriEnza 180 Chewables TriEnza aids in the digestion of food proteins (including gluten, casein and soy), carbohydrates, sugars (including lactose), fats and polyphenols. TriEnza includes DPP IV (dipeptidyl peptidase 4) enzyme activity which aids in the breakdown of casomorphin (from casein) and gluteomorphin (from gluten).
Supplement Facts: 

Recommended Dose: Four (4) tablets at the beginning of each meal. Fewer tablets may be taken for smaller meals. Two (2) TriEnza Chewables are equivalent  to one (1) TriEnza in capsule form. Use care not to inhale enzyme powder. TriEnza may be taken with other Houston Enzyme  products.
Amounts per serving (4 tablets): 

Lipase 500 FIP

Peptidase with DPP IV 30,000 HUT
DPP IV 600 DPPU
Xylanase 16,000 XU
Amylase 12,000 DU
Diastase 12,000 DP
Protease 65,000 PC
Protease 6.0 25,000 HUT
Glucoamylase 25 AGU
Lactase 1,500 ALU
Beta-glucanase 30 BGU
Cellulase 900 CU
Invertase 500 SU
Other ingredients: Fructose, granular xylitol, natural lemonade flavor, natural pomegranate flavor, hydroxypropyl cellulose, magnesium stearate, citric acid and silica.
Cautions: 
These enzymes should be used with care in cases of active stomach or duodenal ulcers, severe bowel inflammation (characterized by blood in stools), hemophilia and other bleeding disorders, or within a week of scheduled surgery. This product may not be appropriate for those with known allergies to Aspergillus enzyme proteins, though non-specific mold allergies do not necessarily preclude use of fungal enzymes. Consult your medical doctor for further advice, and err on the side of caution. Those with known anaphylactic allergic reactions to fungal proteins should NOT ingest fungal-derived enzymes.
Share
View full details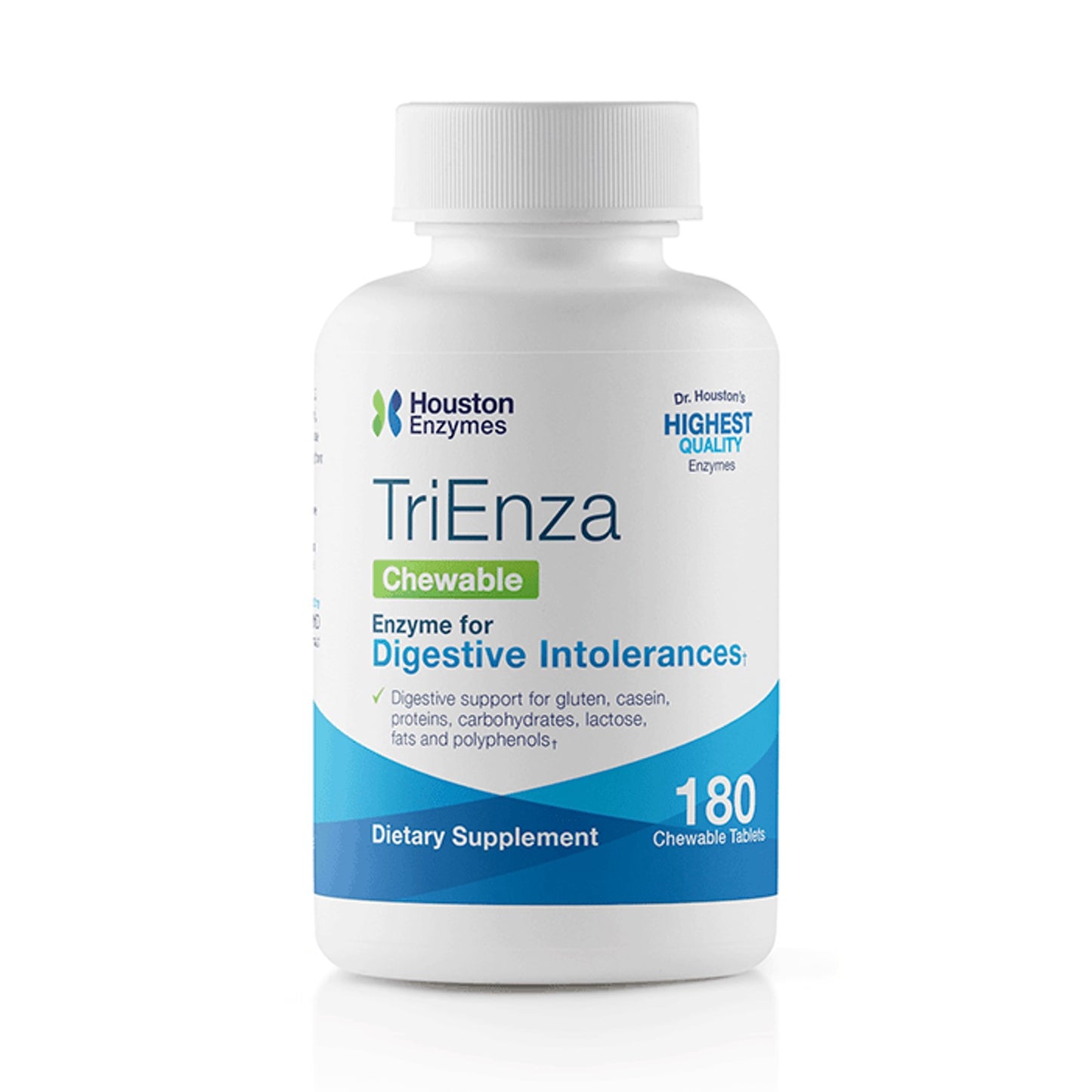 Frequently Asked Questions
Can I change my subscription later?

Yes! Just go here to:

view subscription details
skip an upcoming shipment
change delivery frequency
add, remove or swap a product to subscription
update shipping or payment information
cancel subscription
and more!
Do you have a retail location?

Yes! We ship out of a health clinic in Saskatoon, where we specialize in naturopathic medicine. You can pick-up your order during regular business hours.

Our address is:

#3, 1810 8th Street East
Saskatoon, SK
S7H 0T6
What is your shipping policy?
What is your return policy?