Genestra
Genestra Melatonin Spray provides melatonin to help reset the body's sleep-wake cycle. Difficulty falling and staying asleep are two major symptoms of sleep dissatisfaction in Canada, which affects over 20% of Canadians.
Research demonstrates that supplementation with melatonin significantly decreases the time required to fall asleep, increases total sleep time, and improves sleep quality when compared to placebo treatments. Supplementation with melatonin before sleeping can improve sleep quality and duration among shift workers, who often experience sleepiness and/or judgment errors during work, leading to poor job performance.
Genestra Melatonin Spray intake at local sleep times can also advance the sleep-wake cycle to decrease fatigue associated with jet lag.
Melatonin levels significantly decrease with age, which may contribute, in part, to sleep dissatisfaction among older individuals.
Supplement Facts: 
Recommended Dose: (Adults) Take 3 sprays orally, once daily, at or before bedtime, or as recommended by your healthcare practitioner. For Jet Lag: Take at bedtime, while travelling, and at destination until adapted to the new time zone or daily pattern. Consult your healthcare practitioner for use beyond 4 weeks.
Amounts per serving (1 spray - 0.15 ml): 

Other ingredients: Purified Water, Glycerin, Ethanol, Xylitol, Natural Spearmint Flavour, Citric Acid, Potassium Sorbate, Rebaudioside A (Stevia Leaf Extract)

Vegan, gluten-free, dairy-free. 
Cautions: 
Do not use this product if you are pregnant or breastfeeding. Do not drive or use machinery for 5 hours after taking melatonin. Avoid taking with alcohol or products that cause drowsiness. Consult your healthcare practitioner prior to use if you are taking medications for seizure, blood pressure, to suppress the immune system, to affect mental state or increase sedation, steroids or blood thinners, or have cardiovascular, immune, liver or chronic kidney disease, hormonal or seizure disorders, asthma, depression, diabetes, low blood sugar, or migraine. Consult your healthcare practitioner if sleeplessness persists for more than 4 weeks. Stop use if allergy occurs or if you experience headache, confusion, or nausea. Keep out of the reach of children. Use only if safety seal is intact. Store in a cool, dry place.
Share
View full details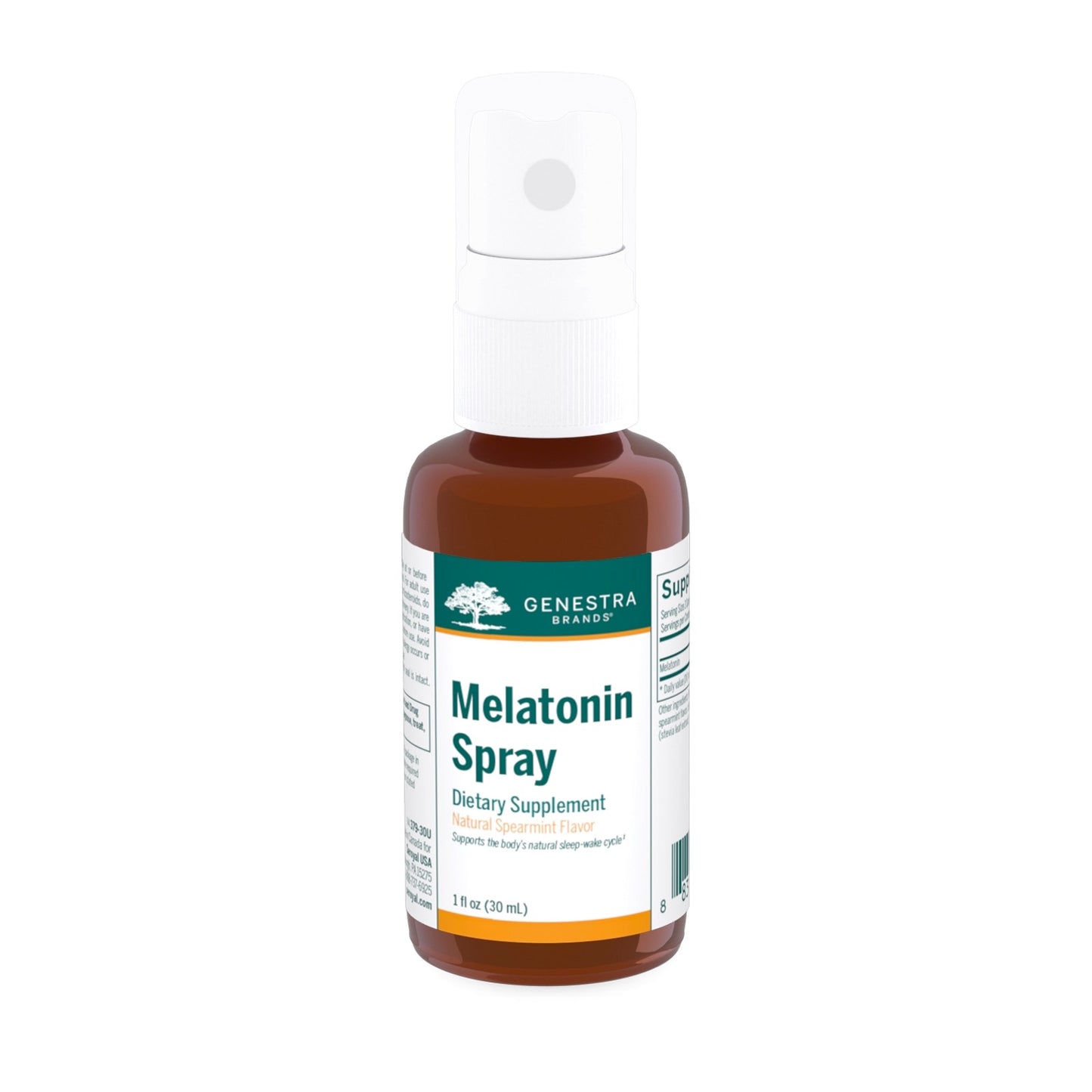 Frequently Asked Questions
Can I change my subscription later?

Yes! Just go here to:

view subscription details
skip an upcoming shipment
change delivery frequency
add, remove or swap a product to subscription
update shipping or payment information
cancel subscription
and more!
Do you have a retail location?

Yes! We ship out of a health clinic in Saskatoon, where we specialize in naturopathic medicine. You can pick-up your order during regular business hours.

Our address is:

#3, 1810 8th Street East
Saskatoon, SK
S7H 0T6
What is your shipping policy?
What is your return policy?