Designs for Health
Designs for Health L-5-MTHF helps to form red blood cells, helps the body to metabolize protein. It provides a natural, biologically active form of folate. Folate is essential for cell division and growth, and also works to balance the homocysteine pathway.
This formula provides folate in the bioidentical, bioactive form, 5-methyltetrahydrofolate. L-5-MTHF (the "L" signifying that it is the all-natural (6S) isomer) is the active circulating form of folate found in the body and one of the several forms found in food. In nature it is found only as this (6S) isomer, which is why DFH uses L-5-MTHF, the natural isomer.
Supplement Facts: 

Recommended Dose: Adults: Take 1 capsule per day, or as directed by your health care practitioner. Consult a health care practitioner for use beyond 12 weeks.
Amounts per serving (1 capsule): 
Folate (5-Methyltetrahydrofolic acid, glucosamine salt): 1000 mcg
Other ingredients: Microcrystalline cellulose, organic spinach powder, hypromellose, L-leucine.
Does not contain gluten.
Cautions: 

Folate supplementation can mask a vitamin b12 deficiency. Consult a health care practitioner prior to use if you are unsure whether you are taking enough B12.
Share
View full details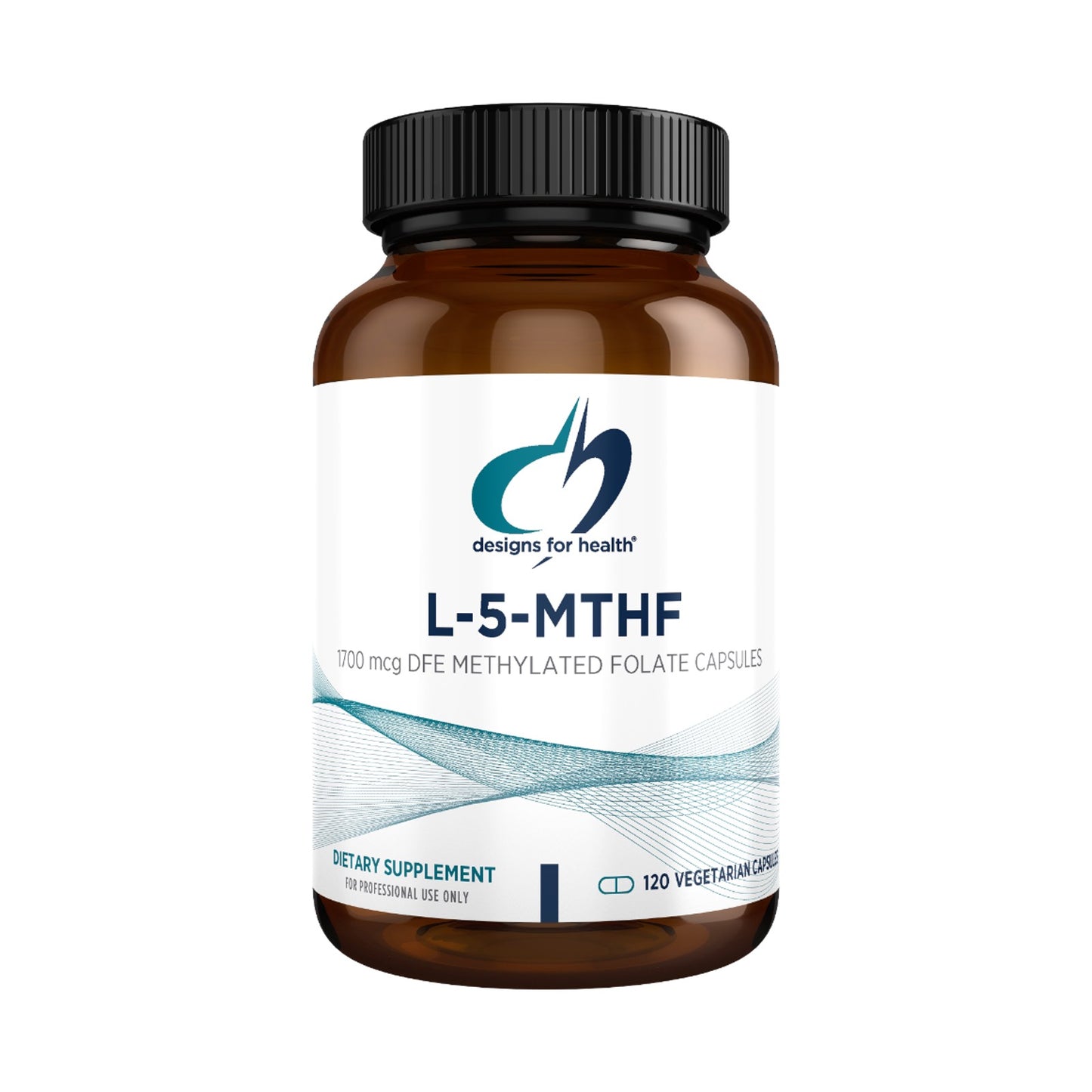 Frequently Asked Questions
Can I change my subscription later?

Yes! Just go here to:

view subscription details
skip an upcoming shipment
change delivery frequency
add, remove or swap a product to subscription
update shipping or payment information
cancel subscription
and more!
Do you have a retail location?

Yes! We ship out of a health clinic in Saskatoon, where we specialize in naturopathic medicine. You can pick-up your order during regular business hours.

Our address is:

#3, 1810 8th Street East
Saskatoon, SK
S7H 0T6
What is your shipping policy?
What is your return policy?