AOR
AOR Bone Basics is a multi-nutrient combination designed to support bone health, helps in the development and maintenance of teeth, cartilage and gums, and helps in connective tissue formation, production and repair, and also helps in the maintenance of proper muscle. It features a hydroxsapatite complex (MCHA), an extract of bovine bone derived from New Zealand pasture-fed, free-range livestock not subjected to routine antibiotics or rBGH. Calcium intake, when combined with sufficient vitamin D, a healthy diet, and regular exercise, may reduce the risk of developing osteoporosis.
Supplement Facts:

Recommended Dose: Adults - Take up to 6 capsules daily with meals, or as directed by a qualified health care practitioner. Take a few hours before or after taking other medications.

Amounts per serving (6 capsules):

Calcium (from bone meal [MCHC]) 900 mg
Phosphorus (from bone meal [MCHC]) 312 mg
Boron (citrate) 700 mcg
Copper (citrate) 1000 mcg
Magnesium (citrate, oxide) 200 mg
Manganese (bisglycinate) 5 mg
Zinc (citrate) 11 mg
Vitamin C (ascorbic acid) 100 mg
Vitamin K2 (MK-7/MK-4) 120 mcg
Vitamin D3 (Cholecalciferol) 1000 IU (25 mcg)
Other Ingredients: Sodium stearyl fumarate, hydroxypropycellulose and microcrystalline cellulose capsule: hypromellose, carrot root powder
Gluten Free, GMO Free. Contains no wheat, gluten, nuts, peanuts, sesame seeds, sulphites, mustard, dairy or eggs.

Cautions:
Consult a health care practitioner prior to use if you are pregnant or breastfeeding or taking blood thinners.
Share
View full details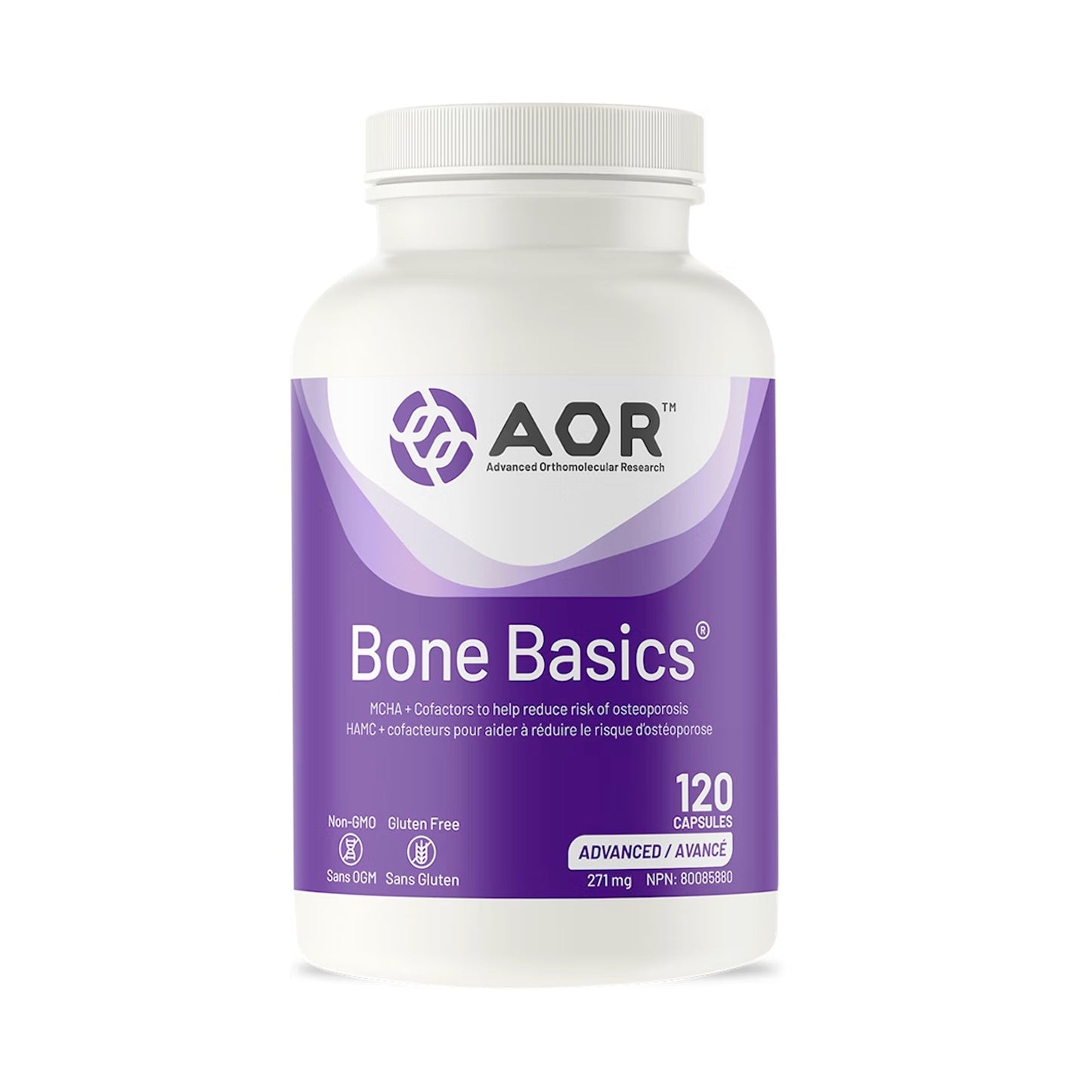 Frequently Asked Questions
Can I change my subscription later?

Yes! Just go here to:

view subscription details
skip an upcoming shipment
change delivery frequency
add, remove or swap a product to subscription
update shipping or payment information
cancel subscription
and more!
Do you have a retail location?

Yes! We ship out of a health clinic in Saskatoon, where we specialize in naturopathic medicine. You can pick-up your order during regular business hours.

Our address is:

#3, 1810 8th Street East
Saskatoon, SK
S7H 0T6
What is your shipping policy?
What is your return policy?