True Potential Health Services
True Potential Health Services Virafect helps to relieve the symptoms (sore throat, fever, etc.) and shorten the duration of upper respiratory tract infections (colds and flu). Used in Herbal Medicine for viral respiratory infections.
Supplement Facts:
Recommended Dose: All doses should be taken three times daily in a little water on an empty stomach. Take at the first sign of infection. For occasional, short term use only.
Adults & adolescents (15 & over): 2 mL (60 drops)
Adolescents (10-14 years): 1 mL (30 drops)
Children (5-9 years): 0.5 mL (15 drops)
Children (2-4 years): 0.3 mL (10 drops)
Amounts per serving ( 1 mL):

Andrographis (Andrographis paniculata, herb top) 0.24 mL (1:4, QCE 60 mg)
Wild Indigo (Baptisia tinctoria, root) 0.17 mL (1:4, QCE 42.5 mg)
Echinacea (Echinacea purpurea, herb top and root) 0.17 mL (1:1 QCE 170 mg fresh OR 1:4 QCE 42.5 mg dry)
Holy Basil (Ocimum tenuiflorum, leaf) 0.12 mL (1:4, QCE 30 mg)
Lomatium (Lomatium dissectum, root) 0.10 mL (1:4, QCE 25 mg)
Thuja (Thuja occidentalis, herb top) 0.10 mL (1:2 QCE 50 mg fresh OR 1:4 QCE 25 mg dry)
Phytolacca (Phytolacca americana, root) 0.10 mL (1:4.5, QCE 22 mg)
QCE = Quantity Crude Equivalent.
Herbs are Certified Organic/Wildcrafted.

Other ingredients: Certified Organic Alcohol, Distilled water
Cautions:
Do not use: if you are pregnant or breastfeeding or trying to conceive; if you are allergic to plants of the Asteraceae (daisy) or Acanthaceae family; if you have gastrointestinal irritation or infection. Consult a health care practitioner before use: if you have an autoimmune disorder, diabetes or a progressive systemic disease such as AIDS and/or HIV infection, tuberculosis, leukosis, collagenosis or multiple sclerosis; if you are taking immunosuppressants, heart or blood pressure or blood-thinning medications; if you are taking other herbs containing thujone (e.g. wormwood, sage, tansy, and juniper). Consult a health care practitioner if symptoms worsen or persist. Hypersensitivity has been known to occur, in which case, discontinue use. Discontinue use if rash occurs. Discontinue use and consult a health care practitioner if you experience nausea, vomiting, abdominal cramps, or diarrhea. Keep out of reach of children. Do not use if seal is broken. Store at room temperature.
Share
View full details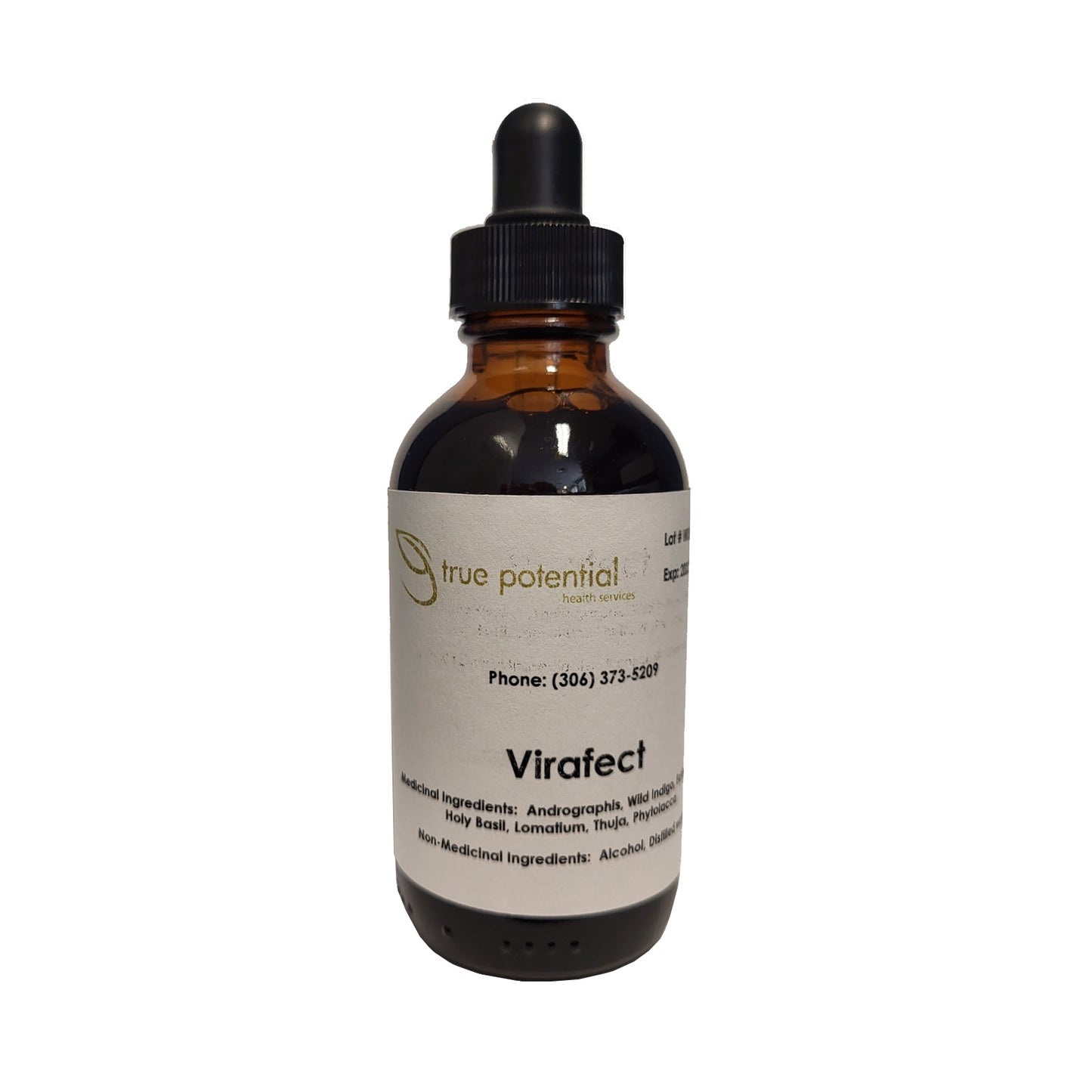 Frequently Asked Questions
Can I change my subscription later?

Yes! Just go here to:

view subscription details
skip an upcoming shipment
change delivery frequency
add, remove or swap a product to subscription
update shipping or payment information
cancel subscription
and more!
Do you have a retail location?

Yes! We ship out of a health clinic in Saskatoon, where we specialize in naturopathic medicine. You can pick-up your order during regular business hours.

Our address is:

#3, 1810 8th Street East
Saskatoon, SK
S7H 0T6
What is your shipping policy?
What is your return policy?